Telephone Systems
Interconnect Services, Inc. (ISI) has been providing business telephone systems and services throughout the Mid-Atlantic area since 1983. We attribute our success and longevity to a strong emphasis of listening to and understanding our customer's needs, attention to detail, and our commitment to provide every client with superior service and exceptional value.
Whether your business is large or small, ISI offers a range of products and innovative solutions to meet your business telephone requirements. Our technical staff receives training and updating of certifications on a regular basis to ensure the highest level of service and support.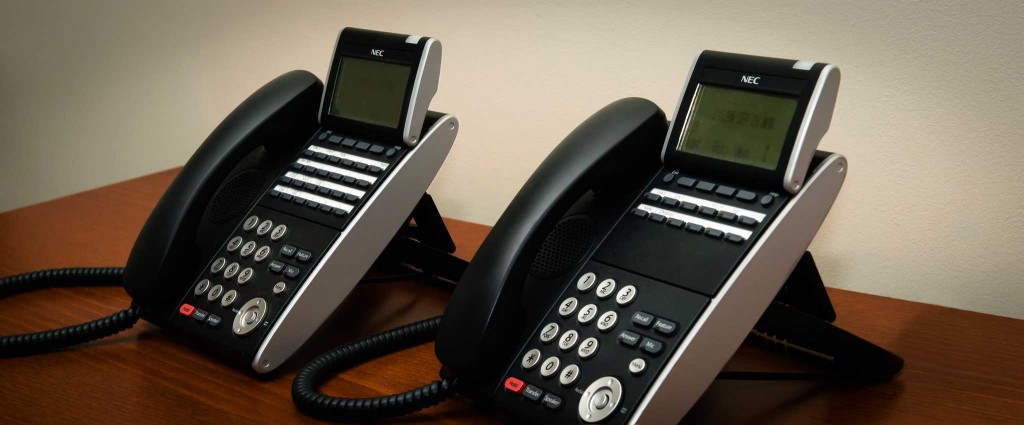 A long-time leader as an innovator and manufacturer of telephone systems, NEC offers a wide range of products, applications, and solutions to meet the demands of virtually all businesses. NEC is one of the oldest and most respected telephone manufacturers in the world and is a Fortune Global 500 Company. ISI has been an NEC Diamond Dealer since 2001.
This unique platform is the ideal solution for any small business. The SL2100 makes your business more reachable, responsive and productive. This system offers digital and VoIP phones in 12 and 24 button styles, which include a full display and speakerphone.  The SL2100 is very easy to use and offers voice mail as well as many convenient features such as call history, find me/follow me, conference, and desktop suite.
The UNIVERGE SV9000 series offer powerful, scalable communications solutions that provide SMBs with the efficient, easy-to-deploy technology that evolving businesses require. The SV9000 series includes the SV9100 (up to 1,296 ports) and the SV9300 (up to 2,048 ports). Both systems offer digital and IP technology on the same platform to allow businesses total flexibility.  Reliable and adaptable, the SV9000 series systems are built on cutting edge technology that supports voice, unified communications and mobility out of the box, while still remaining easy to manage.


Since 2001 Zultys has been a pioneer in cloud based "hosted" VoIP phone solutions. Take advantage of reliable PBX and unified communications features using your existing bandwidth for a monthly fee based upon your company size and usage.
For more information or to schedule an appointment contact [email protected] or call 410-687-8900 and dial extension 149 for assistance.